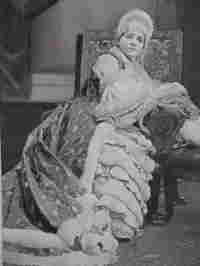 Madame Janauschek As Marie Antoinette
Sold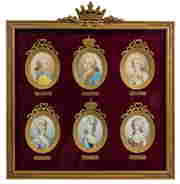 2022
Portrait Miniatures
See Sold Price
Sold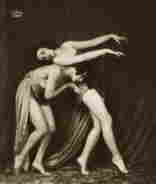 2022
MADAME D'ORA (1881–1963)
See Sold Price
Sold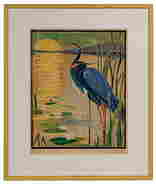 2021
(After) Marie Perrault (American, 1872-1929) 'Evening'
See Sold Price
Sold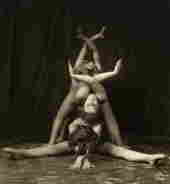 2022
MADAME D'ORA (1881–1963)
See Sold Price
Sold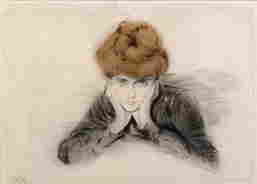 2022
Paul Cesar Helleu Print, Madame Helleu
See Sold Price
Sold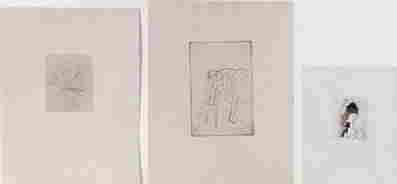 2020
Pierre Auguste Renoir, Edgar Degas & Marie Laurencin
See Sold Price
Sold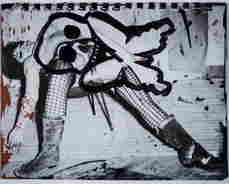 2016
Richard Prince (b.1949) - Madame Butterfly
See Sold Price
Sold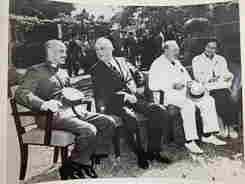 2018
Chiang Kai-shek, Roosevelt, Churchill and Madame Chiang
See Sold Price
Sold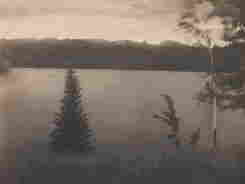 2020
ANTOINETTE HERVEY Early Female Pictorialist 1931
See Sold Price
Sold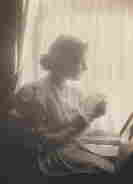 2020
ANTOINETTE HERVEY Early Woman Pictorialist 1931
See Sold Price
Sold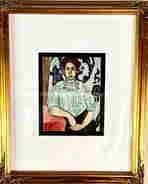 2022
Henri Matisse "Madame Greta Moll"
See Sold Price
Sold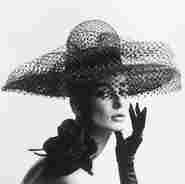 2021
FRENCH, JOHN (1907-1966) Tania Mallet in a Madame
See Sold Price
Sold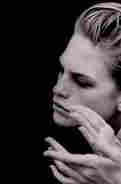 2022
Peter Lindbergh, Jenny Knight, German Marie Claire. Los Angeles, 1996,
See Sold Price
Sold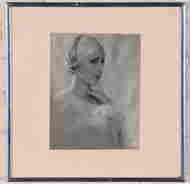 2021
MADAME D'ORA "TURBAN" PHOTOGRAPH SIGNED
See Sold Price
Sold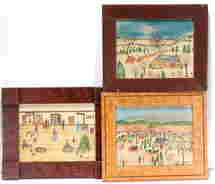 2020
Marie DeVerter. 3 Christmas Scenes.
See Sold Price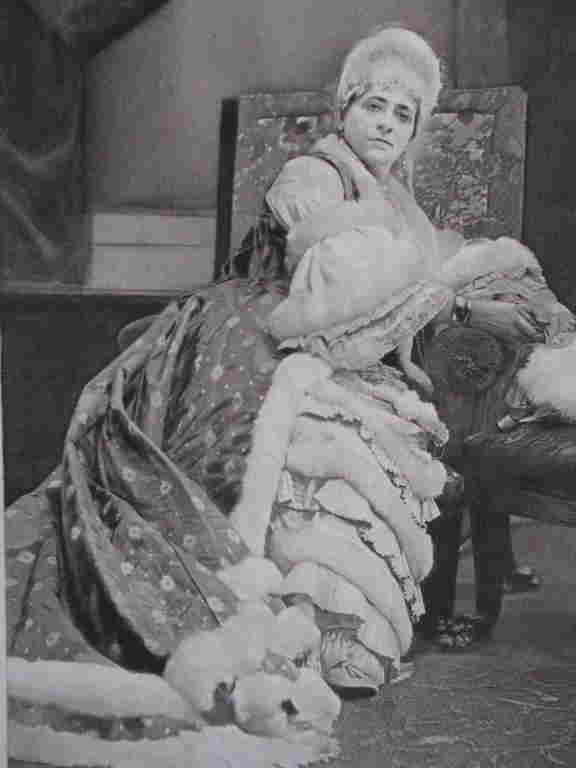 Item Details
Description
Madame Janauscher As Marie Antoinette

A stunning image with plate mark. An identical copy is held by the British National Portrait Gallery.
Print Type: Photo - Gravure Photogravure
Date: 1887
Publisher: Gebbie & Husson
Dimensions: 12 x 17"
Subject: Actors Actresses Theatre Theater
Notes & Literature: Francesca Janauschek (July 20, 1829 – November 28, 1904) aka Madame Fanny Janauschek was a Czech born stage actress.She was born on July 20, 1829 in Prague.She came to America in 1867 and first performed at the Academy of Music, New York City, on October 9, 1867 managed by Max Maretzek. She spoke no English, only German and often worked with all English speaking casts. In three years time since arriving in the US she mastered enough English dialect to communicate with American audiences and decided to make America her home. Some of her performances, especially Medea, were compared to the revered Italian tragedienne Adelaide Ristori. She became famous acting in great Shakespearean parts and other famous parts. She was particularly noted for playing Meg Merrilies, a role Charlotte Cushman made famous. In 1873, Janauschek starred in an adaptation of Charles Dickens's Bleak House, in which she played both the heroine Lady Dedlock and her murderous French maid Hortense, demonstrating Janauschek's range as an actress. She played this double role in touring companies for decades. In 1900 Madame Janauschek had a stroke and was paralyzed. She died in 1904 partially blind and bankrupt. Friends and actors gathered a collection to have her buried properly in Evergreen Cemetery, Brooklyn New York. Madame Janauschek had no offspring.
Condition Report: Minor soiling small chips lower left corner in margin and not effecting gravure
Subject References: Famous Actors Actresses Acting Theatre Theaters United States 19th Century History Plays Gravures Prints American Stage
Madame Janauschek As Marie Antoinette
Get pre-approved to bid live.
Shipping, Payment & Auction Policies
Ships from Otisville, NY, United States
Accepts seamless payments through LiveAuctioneers
HUDSON VALLEY ESTATE AUCTION NOON TODAY!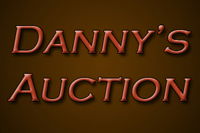 www.liveauctioneers.com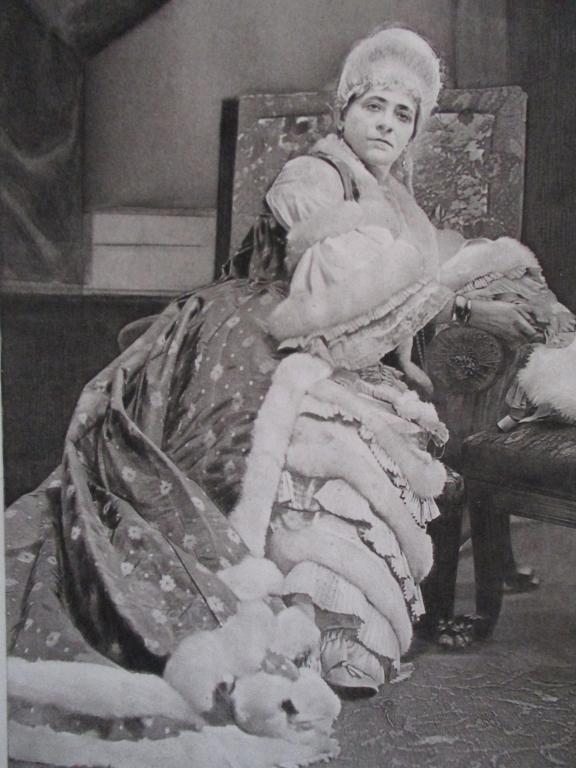 0587: Madame Janauschek As Marie Antoinette
Est.

$200

-

$400
•
Starting Price

$50
Hudson Valley Fall Art & Antique Auction
Nov 19, 2022 12:00 PM EST
Buyer's Premium 25%
Description
Madame Janauscher As Marie Antoinette

A stunning image with plate mark. An identical copy is held by the British National Portrait Gallery.
Print Type: Photo - Gravure Photogravure
Date: 1887
Publisher: Gebbie & Husson
Dimensions: 12 x 17"
Subject: Actors Actresses Theatre Theater
Notes & Literature: Francesca Janauschek (July 20, 1829 – November 28, 1904) aka Madame Fanny Janauschek was a Czech born stage actress.She was born on July 20, 1829 in Prague.She came to America in 1867 and first performed at the Academy of Music, New York City, on October 9, 1867 managed by Max Maretzek. She spoke no English, only German and often worked with all English speaking casts. In three years time since arriving in the US she mastered enough English dialect to communicate with American audiences and decided to make America her home. Some of her performances, especially Medea, were compared to the revered Italian tragedienne Adelaide Ristori. She became famous acting in great Shakespearean parts and other famous parts. She was particularly noted for playing Meg Merrilies, a role Charlotte Cushman made famous. In 1873, Janauschek starred in an adaptation of Charles Dickens's Bleak House, in which she played both the heroine Lady Dedlock and her murderous French maid Hortense, demonstrating Janauschek's range as an actress. She played this double role in touring companies for decades. In 1900 Madame Janauschek had a stroke and was paralyzed. She died in 1904 partially blind and bankrupt. Friends and actors gathered a collection to have her buried properly in Evergreen Cemetery, Brooklyn New York. Madame Janauschek had no offspring.
Condition Report: Minor soiling small chips lower left corner in margin and not effecting gravure
Subject References: Famous Actors Actresses Acting Theatre Theaters United States 19th Century History Plays Gravures Prints American Stage
Orange County Estate Liquidators
(845) 386-5035
LiveAuctioneers Support
info@liveauctioneers.com