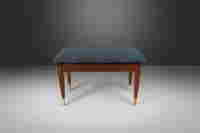 Authentic Piano Bench in Walnut by Manual Arts Paired Well w/ Baldwin Acrosonic Piano c. 1960's
Sold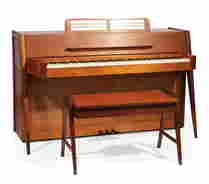 2021
Baldwin Mid-Century Modern Teak Spinet Piano
See Sold Price
Sold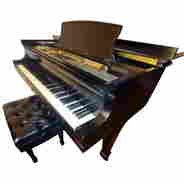 2022
STEINWAY EBONIZED MODEL B PIANO & BENCH
See Sold Price
Sold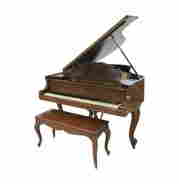 2021
STEINWAY LOUIS XV STYLE PIANO AND BENCH
See Sold Price
Sold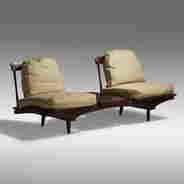 2021
Phillip Lloyd Powell, Adjustable bench
See Sold Price
Sold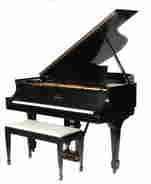 2019
A Steinway grand piano, model M
See Sold Price
Sold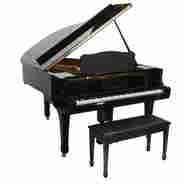 2019
Yamaha C3 Conservatory Grand Piano
See Sold Price
Sold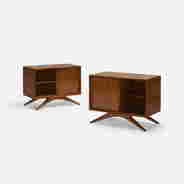 2018
Vladimir Kagan, nightstands, pair
See Sold Price
Sold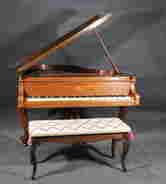 2020
FRENCH LEG STEINWAY & SONS PIANO
See Sold Price
Sold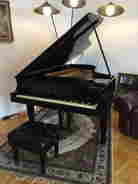 2019
Steinway grand piano, model B, 1967
See Sold Price
Sold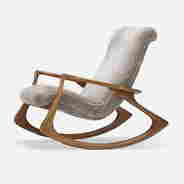 2022
Vladimir Kagan, Sculpted rocking chair
See Sold Price
Sold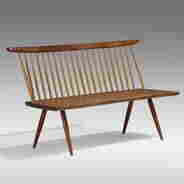 2021
George Nakashima, Bench with Back
See Sold Price
Sold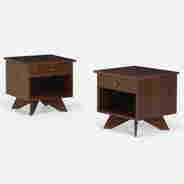 2022
George Nakashima, Origins nightstands, pair
See Sold Price
Sold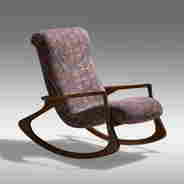 2021
Vladimir Kagan, Sculpted rocking chair
See Sold Price
Sold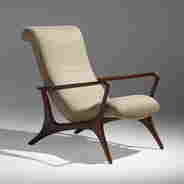 2022
Vladimir Kagan, Lounge chair
See Sold Price
Sold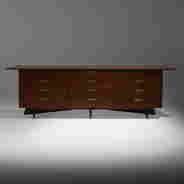 2022
George Nakashima, Origins cabinet, model 212
See Sold Price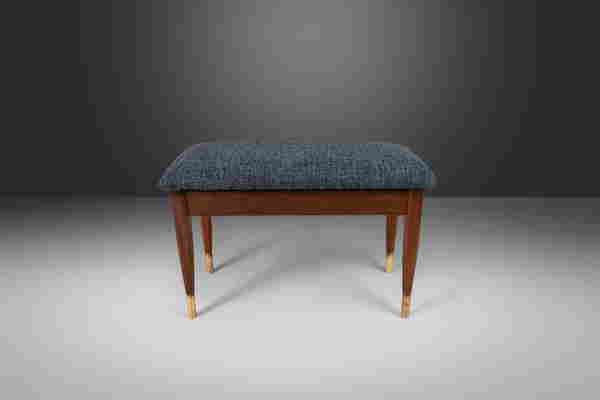 Item Details
Description
Authentic Piano Bench in Walnut by Manual Arts Paired Well w/ Baldwin Acrosonic Piano c. 1960's
Authentic Piano Bench in Walnut by Manual Arts Paired Well w/ Baldwin Acrosonic Piano c. 1960's
About: The perfect blend of minimal and functional this splendid piano bench hand-made by the Manual Arts Furniture Co. is the perfect pairing to a Baldwin Acrosonic Piano. The bench has ample storage that sits under a cleverly-designed hinged seat. The solid brass feet and solid walnut frames match nearly perfectly with the brass and walnut wood grain of the Acrosonic piano as seen in the photos provided. The exceptional knit fabric in a myriad of blue tones is perfectly off-set by the walnut wood grain and is sure to blend well with almost any setting. At time of publishing this is the only particular bench model by Manual Arts currently available for sale. So once it's gone it's gone forever. Make it a match with your piano today!
Origin: United States of America
Proof: Signed
Period: 1960s
Material: Walnut | Fabric
State: Restored Customization
Condition Details: This splendid piano bench has recently undergone a partial restoration featuring new upholstery. The solid walnut composition is in 100% original vintage condition showing only minor signs of wear such as minor surface scratches and minute areas of discoloration (all of which can be seen in the photos provided). With that said there are no gouges larges stains of deep scratches whatsoever and the walnut wood grain is absolutely captivating in natural light. The seat redone in a fabulous dark blue knit fabric is in showroom condition showing no damage whatsoever and features new medium density foam for maximum comfort. The solid brass feet show only minor signs of tarnishing. The bench opens and closes with ease and is the perfect size for storing sheet music (bench interior measures; H-3" x D-11" x W-26.25"). This piano bench is extremely comfortable structurally sound and ready for decades more of use.
Dimensions
Width: 31 in / 78.74 cm
Depth: 15 in / 38.1 cm
Height: 20 in / 50.8 cm
PLEASE NOTE: Framed Large or heavy Items do not have shipping costs included. The exact shipping cost will be added to your invoice post auction if applicable. Feel free to contact us for shipping inquiries.
The BIDHAUS Guarantee:
All items in this auction are guaranteed to be 100% authentic.
At Your Service:
At BIDHAUS our Customer Support Specialists (
support@bidhaus.com
) are available during regular business hours to help with any questions concerns or special requests that you may have.
By registering for and/or placing a bid in any BIDHAUS auction you acknowledge that you have read understand and agree to our Shipping Payment & Auction Policies
.LOCAL PICKUP AND INTERNATIONAL SHIPPING ARE NOT AVAILABLE FOR THIS AUCTION. THIS ITEM IS NOT HOUSED IN OUR NYC LOCATION AND MUST BE SHIPPED. EXACT SHIPPING COSTS WILL BE APPLIED TO YOUR INVOICE POST AUCTION. PLEASE FEEL FREE TO CONTACT OUR CUSTOMER SUPPORT TEAM FOR SHIPPING ESTIMATES
Authentic Piano Bench in Walnut by Manual Arts Paired Well w/ Baldwin Acrosonic Piano c. 1960's
Get pre-approved to bid live.
Shipping, Payment & Auction Policies
Ships from New York, NY, United States
Accepts seamless payments through LiveAuctioneers
Related Searches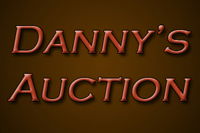 www.liveauctioneers.com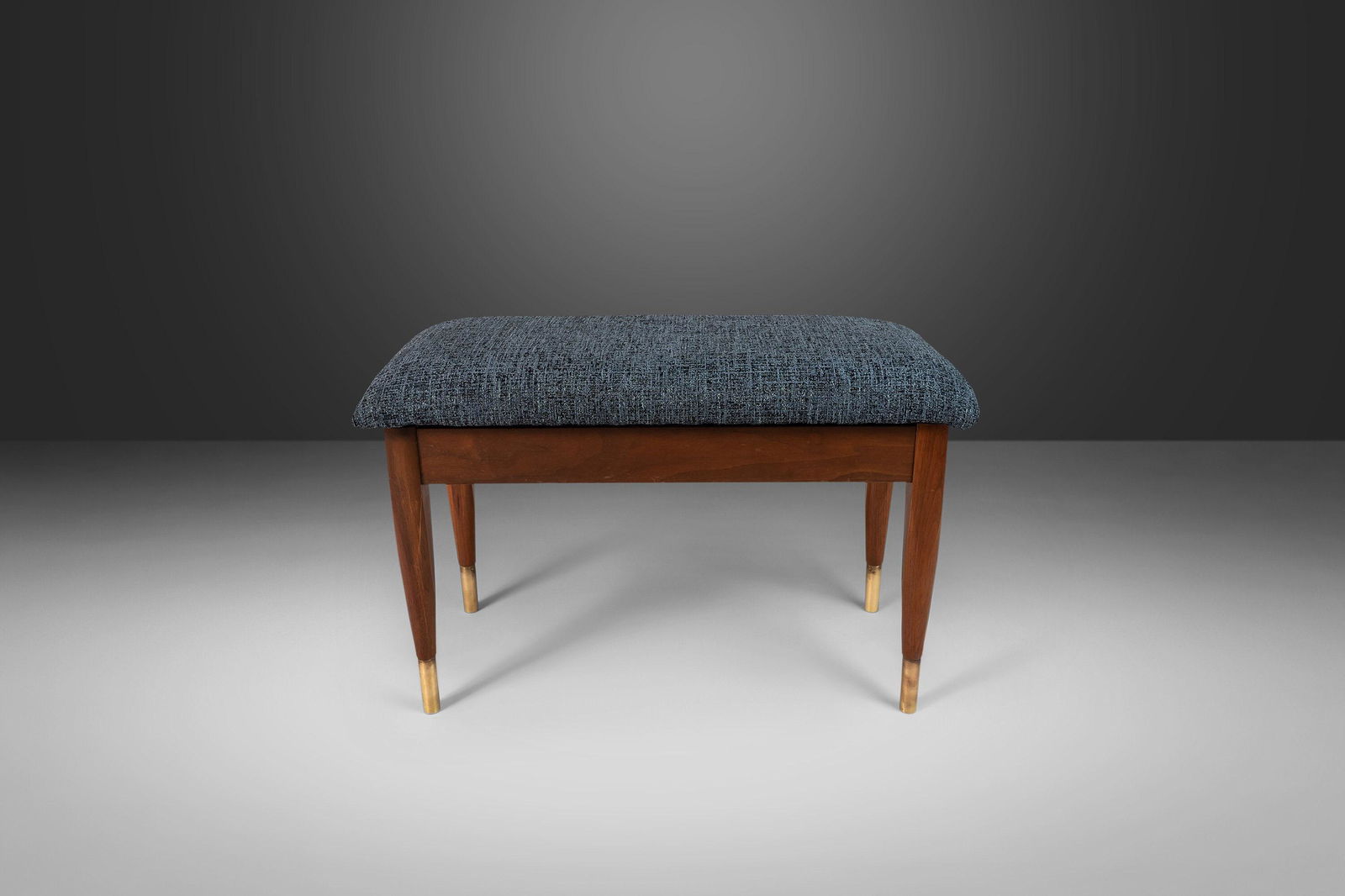 6025F: Authentic Piano Bench in Walnut by Manual Arts Paired Well w/ Baldwin Acrosonic Piano c. 1960's
Est.

$1,628

-

$2,117
•
Starting Price

$1,200
Fall Class - Vintage Furniture & Home Decor
Sep 30, 2022 9:00 AM EDT
Buyer's Premium 25%
Description
Authentic Piano Bench in Walnut by Manual Arts Paired Well w/ Baldwin Acrosonic Piano c. 1960's
Authentic Piano Bench in Walnut by Manual Arts Paired Well w/ Baldwin Acrosonic Piano c. 1960's
About: The perfect blend of minimal and functional this splendid piano bench hand-made by the Manual Arts Furniture Co. is the perfect pairing to a Baldwin Acrosonic Piano. The bench has ample storage that sits under a cleverly-designed hinged seat. The solid brass feet and solid walnut frames match nearly perfectly with the brass and walnut wood grain of the Acrosonic piano as seen in the photos provided. The exceptional knit fabric in a myriad of blue tones is perfectly off-set by the walnut wood grain and is sure to blend well with almost any setting. At time of publishing this is the only particular bench model by Manual Arts currently available for sale. So once it's gone it's gone forever. Make it a match with your piano today!
Origin: United States of America
Proof: Signed
Period: 1960s
Material: Walnut | Fabric
State: Restored Customization
Condition Details: This splendid piano bench has recently undergone a partial restoration featuring new upholstery. The solid walnut composition is in 100% original vintage condition showing only minor signs of wear such as minor surface scratches and minute areas of discoloration (all of which can be seen in the photos provided). With that said there are no gouges larges stains of deep scratches whatsoever and the walnut wood grain is absolutely captivating in natural light. The seat redone in a fabulous dark blue knit fabric is in showroom condition showing no damage whatsoever and features new medium density foam for maximum comfort. The solid brass feet show only minor signs of tarnishing. The bench opens and closes with ease and is the perfect size for storing sheet music (bench interior measures; H-3" x D-11" x W-26.25"). This piano bench is extremely comfortable structurally sound and ready for decades more of use.
Dimensions
Width: 31 in / 78.74 cm
Depth: 15 in / 38.1 cm
Height: 20 in / 50.8 cm


PLEASE NOTE: Framed Large or heavy Items do not have shipping costs included. The exact shipping cost will be added to your invoice post auction if applicable. Feel free to contact us for shipping inquiries.

The BIDHAUS Guarantee:
All items in this auction are guaranteed to be 100% authentic.

At Your Service:
At BIDHAUS our Customer Support Specialists (support@bidhaus.com) are available during regular business hours to help with any questions concerns or special requests that you may have.

By registering for and/or placing a bid in any BIDHAUS auction you acknowledge that you have read understand and agree to our Shipping Payment & Auction Policies.LOCAL PICKUP AND INTERNATIONAL SHIPPING ARE NOT AVAILABLE FOR THIS AUCTION. THIS ITEM IS NOT HOUSED IN OUR NYC LOCATION AND MUST BE SHIPPED. EXACT SHIPPING COSTS WILL BE APPLIED TO YOUR INVOICE POST AUCTION. PLEASE FEEL FREE TO CONTACT OUR CUSTOMER SUPPORT TEAM FOR SHIPPING ESTIMATES
LiveAuctioneers Support
info@liveauctioneers.com