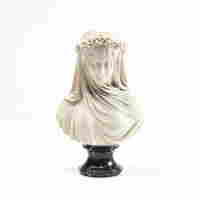 "Vestals" marble bust.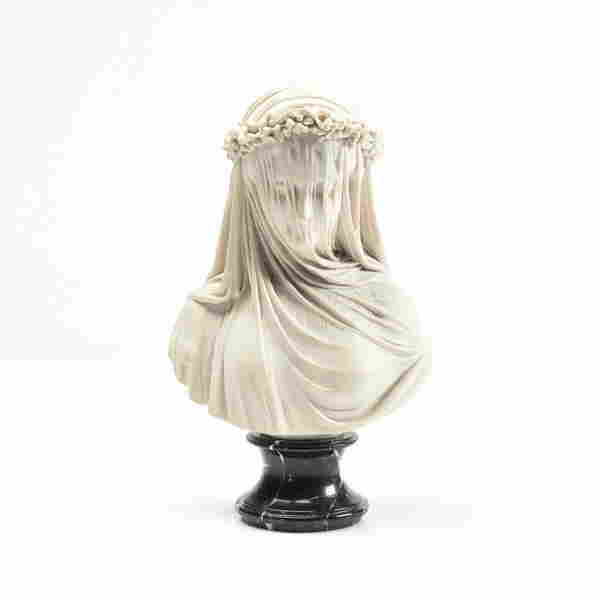 Item Details
Description
The marble bust of the Vestal, common name among people the Bride, is set on a pedestal. The model was made in 1850 by the Italian sculptor and poet Rafael Monti (1818 - 1881) . The sculpture depicts a covered veil of the priestess of Vesta - Vestal. Vesta is the Roman goddess-keeper of the sacred fire, symbolizing the center of life - the state, city, home. It was believed that in any fire there is a particle of the spirit of Vesta. Soft flowing folds are so skillfully carved by the sculptor that they come to life in the sun, letting in the light. The effect is enhanced by contrast with a wreath of wildflowers. The marble in the front part is surprisingly clean, practically has no visible defects and inclusions, revealing all its nobility and beauty. Signature: A Filli Firenze. Vestals - priestesses of the goddess Vesta in Ancient Rome, who were highly respected. Their person was inviolable. Vestals were freed from paternal authority, had the right to own property and dispose of it at their discretion
Dimensions
36.7 x 21.8 x 21.8 cm
Related Searches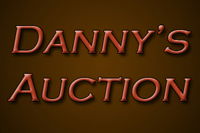 www.liveauctioneers.com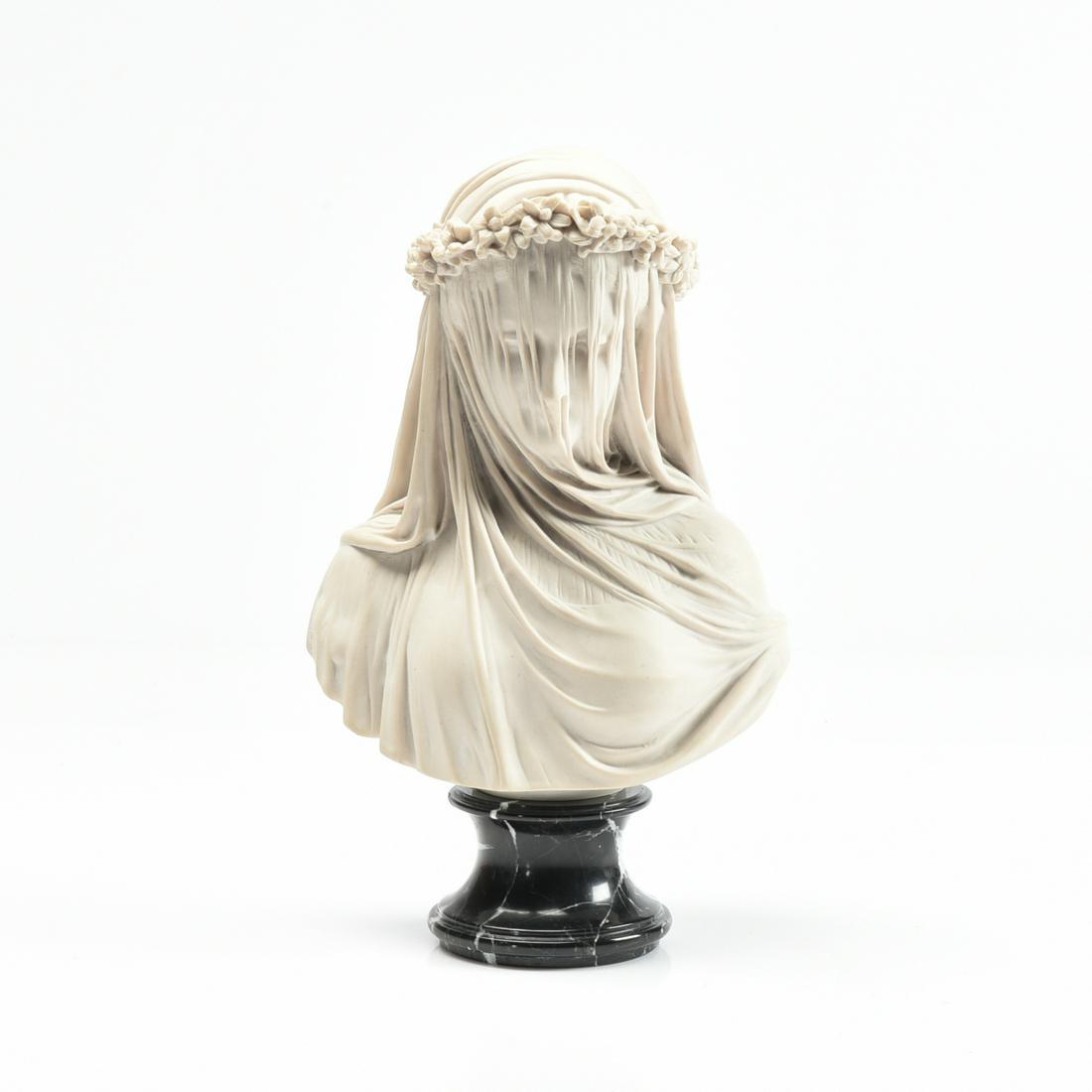 0195: "Vestals" marble bust.
Est.

€2,200

-

€2,500
•
Starting Price

€1,300
RUSSIAN AND EUROPEAN AUCTION OF ART
Nov 28, 2020 5:00 AM EST
Buyer's Premium 20%
Description
The marble bust of the Vestal, common name among people the Bride, is set on a pedestal. The model was made in 1850 by the Italian sculptor and poet Rafael Monti (1818 - 1881) . The sculpture depicts a covered veil of the priestess of Vesta - Vestal. Vesta is the Roman goddess-keeper of the sacred fire, symbolizing the center of life - the state, city, home. It was believed that in any fire there is a particle of the spirit of Vesta. Soft flowing folds are so skillfully carved by the sculptor that they come to life in the sun, letting in the light. The effect is enhanced by contrast with a wreath of wildflowers. The marble in the front part is surprisingly clean, practically has no visible defects and inclusions, revealing all its nobility and beauty. Signature: A Filli Firenze. Vestals - priestesses of the goddess Vesta in Ancient Rome, who were highly respected. Their person was inviolable. Vestals were freed from paternal authority, had the right to own property and dispose of it at their discretion
Dimensions
36.7 x 21.8 x 21.8 cm
LiveAuctioneers Support
info@liveauctioneers.com